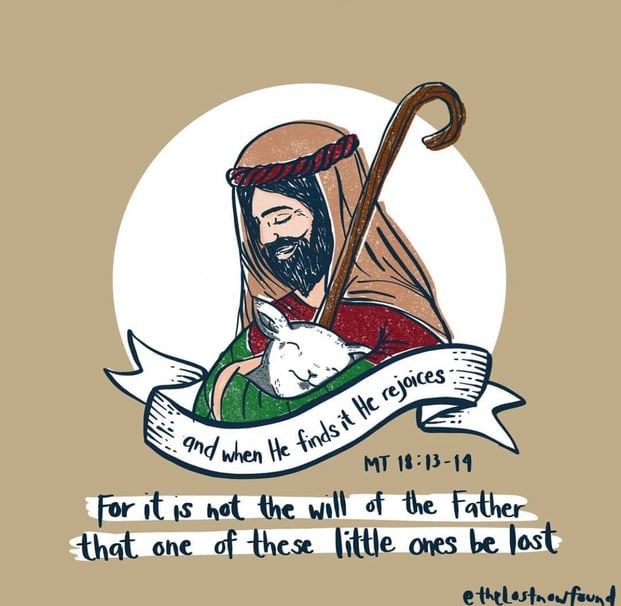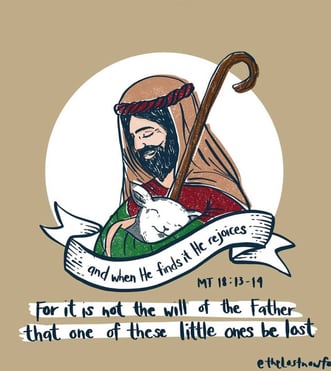 The Lost Now Found was created for the everyday Catholic. Inspired by how art played a vital role in evangelization during the counter-reformation and how it drew people together and reaffirmed the teachings of the Catholic Church. Art is very much alive in this present day and can be effective tools for evangelization for the modern day Catholics.
Julia is the artist behind the Lost now Found. The 3 parables of the lost are Julia's favorite parables in the bible. In her own faith journey she shares of being lost but ultimately being found by God's great mercy and love, just like the image of Jesus as the Good Shepherd finding the lost sheep. Since she was young, Julia created art and longed to make something authentic and meaningful. Pope John Paul II's Letter to Artist is a turning point for her and gave new meaning to the art she creates and that is how the Lost Now Found was born. Through her art, Julia aims to share with you the faith and hope she found in Jesus Christ.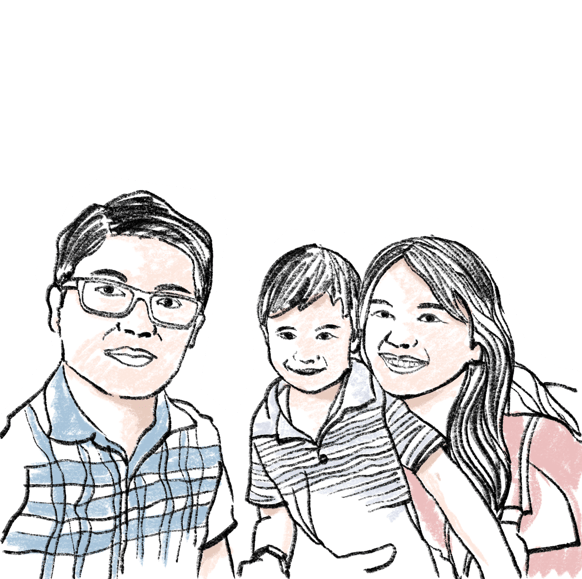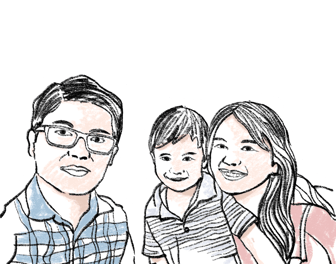 About Julia
Julia is an architect and artist behind The Lost Now Found. Her passion for arts, designs, and drawings inspire her to pursue her dreams by creating meaningful items founded with God's mercy and love. Julia is also a former youth minister, and currently serving in kids ministry too together with her husband. Julia also attended catholic doctrine classes and studied business and entrepreneurship graduate program. She is the founder and creative director of The Lost Now Found.
About Mark
Mark is an architect and designer by day and a devout catholic. His passion for architecture is further deepened, learning how architecture and art played a vital role in evangelization. He serves as a Eucharistic minister in St. Jerome parish in Hong Kong and is a servant leader, a former youth minister, and serving in the kid's ministry of a lay catholic community in Hong Kong. He studied "Theology of the Body" course at McGrath Institute, University of Notre Dame, and received a certificate for Church and Sacramental theology from Augustine Institute.
Hello! Welcome to The Lost Now Found.
We are Mark & Julia. We have been married for 11 years and blessed with our 7-year-old son and we have 2 little saints in heaven. As Catholics, we strive to deepen and share our faith in raising our Catholic family in Hong Kong. ​Here in The Lost Now Found, our faith journey is reflected in our art, founded in God's love and our continuous pursuit to know Him more and discover the beauty of our Catholic faith.